How Lemon Can Naturally Lighten Your Skin.
Most of us are always in pursuit of artificial products for a smooth, supple and flawless skin.My advice: Go natural,Lemon has undergone a revolution from the kitchen to bathroom.Lemon does not only take care of your inside but to a much larger extend your skin.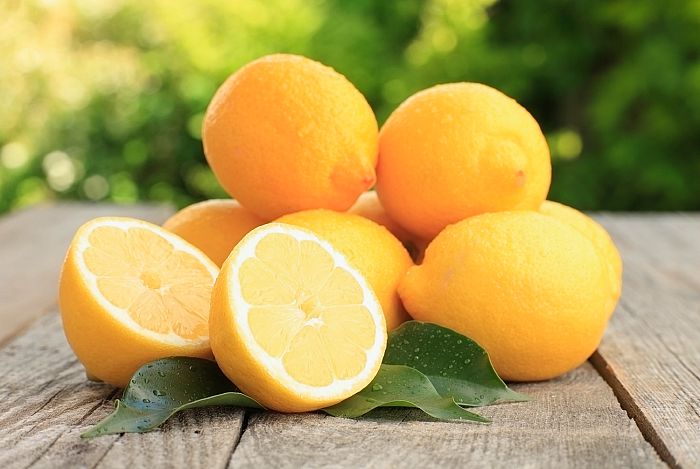 1.Lighten skin color-Apply lemon juice to areas with age spots before bed and wash off in the morning, this cleanses and lightens the area.
2.Get rid of blackheads-Rub the area with blackheads every evening or before bed and rinse thoroughly with cold water in the morning, this will give your skin that baby look.
3.They whiten teeth.-Save Yourself from the high cost of professional tooth whitening services.Mix baking soda and lemon into a bubbly solution and put onto your teeth .Leave for not more than 1 minute then brush off.
4.Desquamated dead skin-deep a cut lemon into a half-teaspoon of sugar over your face for a few minutes for one week and this will help remove dead skin and refresh your skin.
5.For brighter, softer skin- most will look for lighteners which can really embarrass you by living some black mark use fresh lemon juice on any part of your body, including the knees, elbows, neck and face to brighten up and soften your skin.
6.Get rid of oily skin- reduce the shine on your face, swipe a cotton swab with a little lemon juice. Do this before bed and wash your face in the morning to prevent oily skin.
7.They calm dry scalp and remedy dandruff- Use coconut, olive oil and raw honey with lemon juice onto your scalp is a simple solution for dry scalp and dandruff.
8.Use lemon juice to heal acne pain-dilute lemon juice with some water. Apply the lemon juice on the area with the help of a cotton pad. Leave it for a few minutes and rinse with cold water. This will greatly heal the pain of acne. Take a glass of warm water and add 3 tbsp of lemon juice in it.Add honey to this mixture, just to make it a lie yummy.
Any beauty story or tip? Feel free to share with us