How to Get Clear Skin at Home
We get obsessed by some things naturally.For some it could be your magnificently strong eyebrows, maybe your lifted long eye lashes, that amazing killer smile, your most beautiful set of teeth or even your perfect eye.
Mine just happens to be my skin.A pimple popping out-out of my face can get me whining for days on end until it finally disappears.Our skin may lack a mouth to complain of how you are not caring for it.However, at one point it is gonna expose you by those black heads, acne, and wrinkles.
The most disgusting thing about our skin is that unlike all the other tissues in our body, the skin is the most exposed to all the external factors in our environs.
Therefore it is prone to mechanical injury and all the other kinds of harm that we expose ourselves to in our immediate environment.Your skin may not be your favorite part of your body.But the fact remains that no one under the sun is not sensitive to the way you present yourself out there.
We all are very keen to create a perfect impression to those we interact with in our day to day lives.It is, therefore, obvious we will tend to try out anything to give us that smooth and soft skin irrespective of your gender and background.
Perfect skin does not come with the most expensive cosmetic products in our market today, but with minimal products and maximum care to top it all up.We have several home made procedures that have been proven to work for that glowing skin.You don't have to try all products the cosmetic industries can come up with.
1. Water
It sounds obvious.But truth be told, water is life.I would recommend that you drink at least 8 glasses of water a day.Water helps in the removal of toxins and wastes from our bodies leaving our body free of harmful substances.Complement water intake by giving your body a treat of fruits and vegetables that are high in water content while avoiding alcohol and sugary drinks like juice.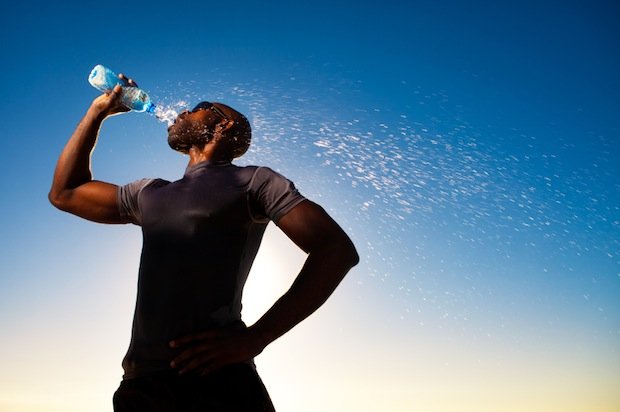 Am sure that am not the only lazy person when it comes to washing our faces every evening before retiring to bed.I find it so hard to walk to the bathroom to wash off my makeup every evening.
What we forget is that the more we sleep with our face pores clogged with all days makeup and the wastes from our sweat, the more we accumulate toxins.Baby wipes are the best make up removers for all those who are lazy by default.This will enhance your skin's appearance by morning.
2. Steam
Popularly known as steaming by most ladies.You don't have to walk all the way to the spa to have somebody steaming your face.Matter of factly, all you need is a pot of boiled water with a few drops of freshly squeezed lemon juice covered with a lid so as to trap the steam.
You need to cover your hair since you don't wanna have your hair shrinking from all the steam and to avoid steam from escape from the pot.Undo the lid and allow the steam to heat up your face and skin.
Steaming has two paramount advantages.It opens up your pores and removes toxins deep-set in your skin.It also softens clogged pores of acne for easy popping sessions.It's crucial to note that very hot steam can break the small delicate veins on your skin.
3. Lemon Juice
This small citrus rich fruits are very significant for the most attractive skin.Lemon cleanses the skin, lightens spots and scars and also softens and smoothens the skin.Lemon is a natural bleaching agent.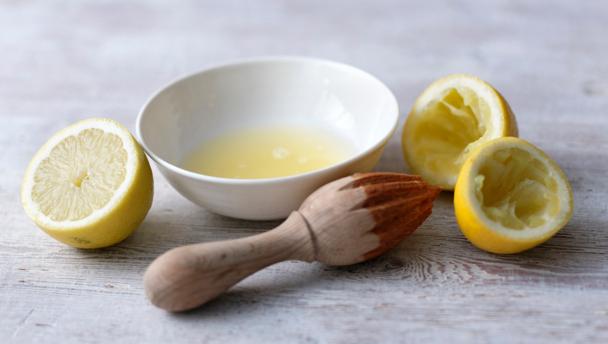 You can apply freshly squeezed lemon juice on the face and skin.Give your skin enough time, close to 15 minutes to absorb the lemon components and then rinse off with warm water for the removal of acne and black spots.
Preferably, you can apply a mixture of Lemon juice and egg white on your face and neck.And leave the mask on for 20minutes.Rinse off using warm water and sweet scented soap to do away with the smell of egg white.You can repeat this procedure at least twice a weak.
4. Tomatoes
Did you know that tomatoes are natural skin toners?How many of us have made it a personal goal to drop by the spa every once in a month to have our skin toned up?So many, right?
Well, you may not need all that anymore.With a few fresh tomatoes in your blender, you can prepare yourself a home made the paste for your skin.It only takes some seconds to blend.Apply paste on your skin, leave it untouched for close to 10 minutes before washing it off with water.
Enlarged pores can get annoying, and tomato paste is right about what you need to shrink those pores from your face for the soft and smooth appearance.It can also serve as a remedy for pimples.You only need to apply the paste on the affected area and leave it a little longer.Close to one hour and then rinse it off.
5. Honey
Aside from being the obvious remedy for those with colds, raw honey can be applied to the face forming a mask for close to 10 minutes.
You can then rinse it off for the soft and smooth effect.
Alternatively, you can mix egg white with honey and apply the mixture on your face and neck.
Allow the mixture to sooth into your skin for 20 minutes and then rinse off with cold water and sweet scented soap to do away with egg white's smell.
You may also prefer to prepare a paste of raw honey and cinnamon powder.Apply paste on your face and leave it on as a mask overnight.Wash off in the morning with lukewarm water.
This is just but a few home based skin care procedures to give you the most coveted Lupita Nyon'gos type of skin.If you care so much about your skin, you wouldn't mind sparing half an hour each day to give your skin a better treat for the most amazing transformation chemical free.
These procedures are easy, less tedious and not as technical as those spa moments we undergo once or twice a month.
Article written by:Emily