7 SHAMEFUL THINGS WE ALL SECRETLY DO AT HOME.
We all possess an element of laziness, its genetic.Somehow we always want to be a little bit original.
There are things that we all do but would never talk about in public.Just for fun, we have put them together for I know it's unlikely that we will stop.If we forgot anything, kindly share with us in the comment box.
1.Smelling your underwear.
It's Very common with men am not quite sure about girls.You smell if you can where it for a third time, somehow it can be a weirdly satisfying experience.
2.You eat peanut butter with your hands.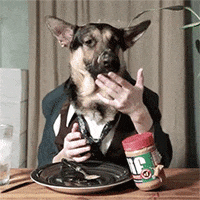 To a larger extent we get to the point of tasting food from the fridge without using a spoon.
3.Peeing in the shower.
Most of us wake up having an urge to pee, but we go straight to the bathroom and switch on the shower and start peeing, to my astonishment most toilets are less than 1 meter from the bathroom.
4.Picking your nose.
Sometimes you've just got to get what's in your nose out of there, but you can't very well stick your finger up there while you're in the middle of your office. But when you're comfortably at home in your bathroom, forget about it. It's time to go to town.
5.You just wipe off that dirty spoon!
It feels like traveling to Mombasa when you think of going to the kitchen and get or wash the spoon.
6.You smell your farts.
It's so strange, for you console yourself after that famous maharagwe meal you had in the evening and your, you get your head under blankets just be curious of how your fart smells.
7.Sticking your hand down in the pants.
Dude's this is what you do while watching Gotham when alone.