7 Easy Tips For An Ever Glowing Skin.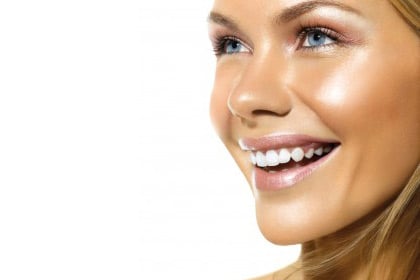 How can I have a flawless skin? These are some of the questions that most of us ask dermatologist and which need a satisfying answer.
Smooth, glowing skin is a dream for every person.
No one likes pimples and other skin related problems. Having a dry skin presents challenge Oily skin is prone to pimples and has a greasy texture.
We have various products in the market that come in handy for example Forever living skin care products, but they are expensive, Can we go naturally cheap and attain the same results?
1.My friend Lemon Juice
Apply the freshly-squeezed lemon juice on your entire face and neck. Leave it on for 8-10 minutes and then wash it off with warm water. Afterward, rub cucumber slices on your skin to soften and moisturize it. Do this daily.
You can also try to squeeze the lemon juice of 1/2 lemon and mix one to 2 tablespoons of honey in it. Have it on the face, leave it on for 15 min and then rinse it off.
To exfoliate your skin, mix two teaspoons each of lemon juice and sugar. Apply the mixture on your face, neck, and arms. Scrub and leave it on for 10 minutes. Then rinse it off with warm water. Follow this remedy once a week to enjoy glowing skin.
2.Avoid the sun
Sun is one of the primary sources of vitamin D, the early morning and evening sun is good for the skin.Try to avoid the

10-3pm

sun for exposure to this rays can not only damage the skin texture but can cause skin cancer.
3.Pimple care
I have struggled with acne for such a long time, I have tried using Dettol soap, and it has worked for me.Don't pop pimples for it takes more time to heal and causes scars, redness, and inflammation
4.Forget about stress
Stress hormones(cortisol) lead to excessive oil production which will result in white heads. Get a warm bath and a short sleep help reduce stress and get rid of acne. At least 7 to 8 hours of sleep is needed for an active mind and glowing skin.
You can engage in Yoga or listen to some cool music.
5. Baking Soda
This balances pH levels of the skin, which is very critical in maintaining a flawless skin.Its mild antiseptic and anti-inflammatory ability help deal with acne, pimples, and spots. This keeps the skin free from dirt, and dead skin cells.
Make one teaspoon of baking soda with one teaspoon of or lemon juice to make a paste. Cleanse your face and use the mixture to exfoliate the skin gently. Finally, rinse your face with warm water and pat it dry with a towel.
Alternatively, mix one teaspoon each of baking soda and honey. Apply this mixture onto damp skin and massage gently for just one minute. Then wash with lukewarm water. Finally, splash some cold water on your face to close the pores. Follow this remedy once a week.
6.Try out some Tomatoes
Rub the tomato pulp on your skin. Rub it on your face and stay for 15 minutes. Tomato has an intrinsic bleaching property, which contributes to lighten the skin color. Rinse with cold water after 15 minutes.
7.Banana & Oil Face Mask
Take a ripe banana and mash. Add two spoons of olive oil or vegetable oil and mix it well. Apply it on your face and leave it for 20 minutes. Wash off thoroughly with ordinary water.